Acrylic Sheet
The popular interior material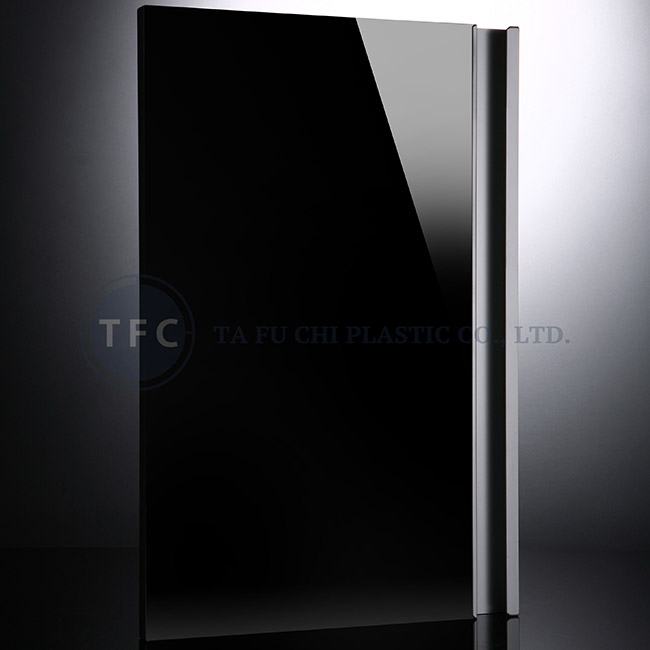 Ta Fu Chi has more than 30 years of experience in extruding plastic sheets and a specialized know-how on PMMA plastic sheets. It is widely used as outdoor advertising signs, advertising light boxes, display racks, kitchen panels, racks, bathroom equipment, road soundproof walls, windshields, buildings Lighting shades, skylights, indoor compartments, lampshades, doors and windows, medical equipment, toys, etc., are customized products that meet the needs of different industries.

Ta Fu Chi continues to develop new PMMA products in response to rapidly changing market conditions and the different needs of customers. Ta Fu Chi loves to work with you on new products and looks forward to having a long-term relationship with the ODM and OEM.
FEATURES
Highlight transmittance, also known as plexiglass.
Excellent weather resistance: it will not experience yellowing or distortion due to sunlight and rain, even if it is exposed to sunlight, wind and rain for a long time.
The colors are rich, beautiful and the surface gloss is excellent.
It is easy to process and shape, and can be thermoformed (including molding, blow molding and vacuum suction molding) to be bent and molded into various acrylic products or mechanically processed.
Chemical resistance: the surface can be painted, computer cut film, coating and printing.
After hardening treatment, the sheet can become more wear-resistant and more resistant to damage.
SUGGESTIONS
Compared to the ABS sheet, it has lower impact strength and a brittle texture.
Dissolved in organic solvents.
---