---
Acrylic Edge Banding
Acrylic edge banding can perfectly close the cross-section of the plastic sheet after being cut so that moisture cannot enter the interior through the crevices. Acrylic edge banding has the functions of protection and moisture resistance and also make the beautiful look. In addition, it is good weather resistance and can be used outdoors without embrittlement. The Acrylic edge banding's color is bright, weight is light and is environmentally friendly. Acrylic edge banding is widely used in kitchenware panels, system cabinet panels, bathroom cabinet panels, decorative door panels, interior decoration materials and so on. Acrylic edge banding makes the board look natural, perfect and seamless. Ta Fu Chi provides more than 21 colors that are market-proven colors, and all of them have corresponding colors to our acrylic sheets. We continuously develop new colors to meet the needs of current trend and individual needs of different tastes.
PMMA Edge Banding
Features
High impact strength.
Good forming ability.
Excellent glossy surface.
Pattern Range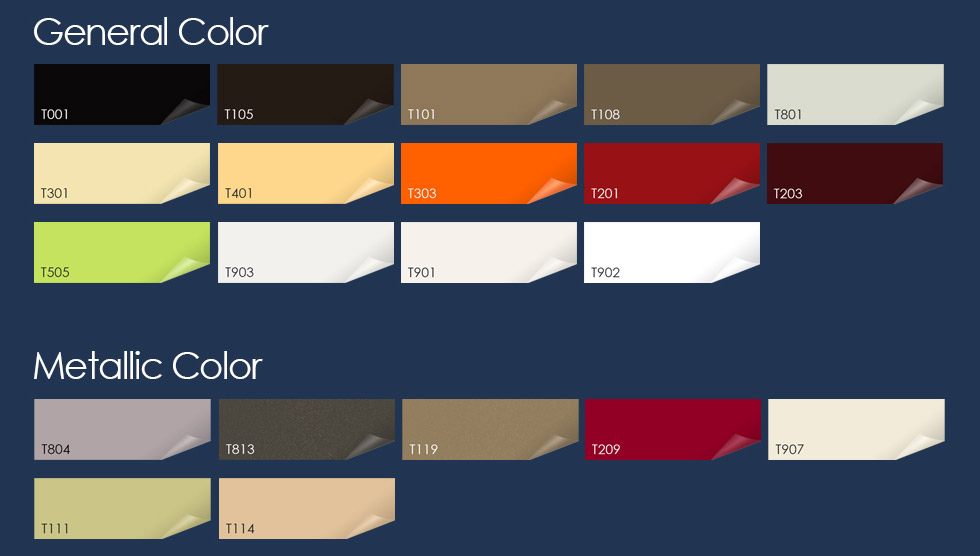 Specification
Thickness
Length
Width
Color
Specification
0.8mm
1.0mm
1.2mm
240m
25mm
21 Colors
UV Resistant
Acrylic Edgebanding
ABS Edge Banding
200m
23mm
Custom Color
Custom Size
Custom Size
Related Products

---

The high-gloss acrylic sheet is suitable for all furniture fittings in the kitchen, bathroom, living room, bedroom or office. The thickness of a high-gloss acrylic sheet is 0.8mm-1.5mm. High-gloss surface, light-weight, waterproof, durable, and environmentally friendly, improve its performance. Ta Fu Chi provides more than 21 market-proven trend colors and continues to develop new colors to meet the current trends and individual needs of different tastes.The high-gloss acrylic sheet is extruded through twin screws, and the surface of the sheet shows excellent color saturation. Each batch of high-gloss acrylic sheets provided by Ta Fu Chi can be controlled using standard color differences (color stability). Via special surface treatment, the sheet has an excellent anti-ultraviolet effect, so that it can still maintain a high-gloss surface without fading when used outdoors. Ta Fu Chi also provides 1.8mm-7mm high-gloss acrylic composite board and acrylic edge banding required for the high-gloss acrylic sheet.

---

---

Acrylic Capped ABS sheet is a combination of ABS and PMMA materials to create a result of one plus one greater than two. It has the characteristics of ABS and PMMA sheets, strong impact resistance, easy processing, high gloss surface and weather resistance which is suitable for outdoor use and still maintains a high-gloss surface. The difference between the high-gloss acrylic sheet is that the thickness is 1.8mm-7mm, which is suitable for forming and processing. It is widely used in interior decorative materials, furniture, various shells, automotive industry materials, luggage, etc. Ta Fu Chi provides more than 21 colors that are market-proven colors and continues to develop new colors to meet current trends and individual needs of different tastes. Additionally, our company also has ASA / ABS sheet for reference.

---

---

Acrylic is one of the common plastic materials in daily life. It has good light transmission, chemical stability, weather resistance and beautiful appearance. Because of weather resistance and acid resistance, acrylic sheet will not be yellow or hydrolysis phenomenon. Acrylic sheet's impact strength is 16 times that of ordinary glass. Light transmission of acrylic is up to 92% which is higher than the glass. Therefore, acrylic is the best material to replace glass.The density of acrylic is half that of glass, but it is not as strong as glass and metal. It is suitable for multi-purpose use. Acrylic has good insulation and is suitable for various electrical equipment. Acrylic is light in weight which is half that of general glass so it is easy to move. Also, acrylic can be recycled which reduces environmental issues. Acrylic is often used in advertising, construction, transportation, home furnishing, automobiles and so on.

---

---