GPPS Sheet
The most useful and eco-friendly plastics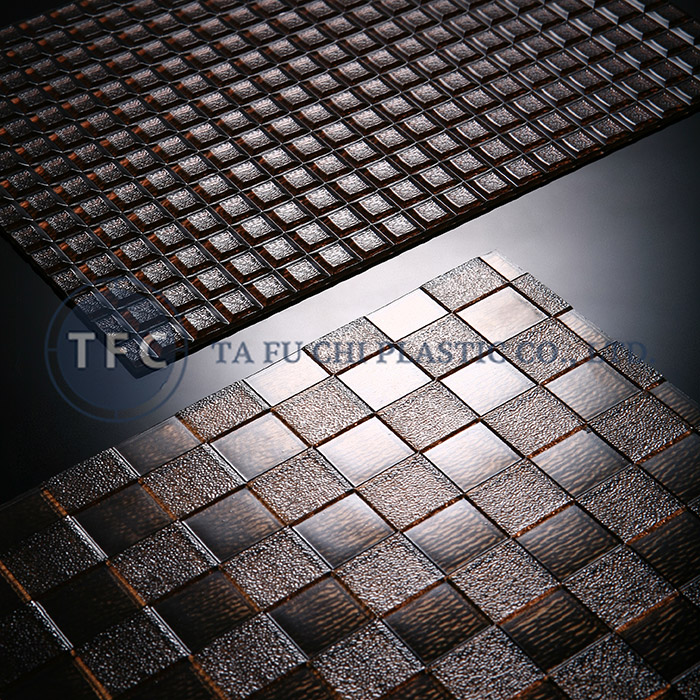 GPPS is colorless, odorless, tasteless, and has good transmittance. The material meets the requirements of environmental protection. It is brittle, hard and has economical price. It is easy to shape, cut, dye and also has good dimensional stability when processing. GPPS sheets are often used in shower sliding doors, interior decorative building materials, diffusion panels, office equipment, advertising boards, optical lighting, etc.

Ta Fu Chi Plastic provides GPPS embossed sheet, GPPS frosted sheet, and GPPS flat sheet in customized sizes, specifications and colors. Products are mainly exported to overseas and you are welcome to cooperate and contact us. We are looking forward to being partners with you.
FEATURES
GPPS has transmission and can be made of matte or transparent surfaces.
GPPS is brittle and hard.
GPPS meets environmental requirements.
GPPS has good water resistance and is often used as a waterproof material.
GPPS is easy to process and has good formability.
GPPS is easy to dye and has good printability.
GPPS has low water absorption and can still maintain its mechanical properties and dimensional stability in a humid environment.
---