PS Sheet
The most useful and eco-friendly plastics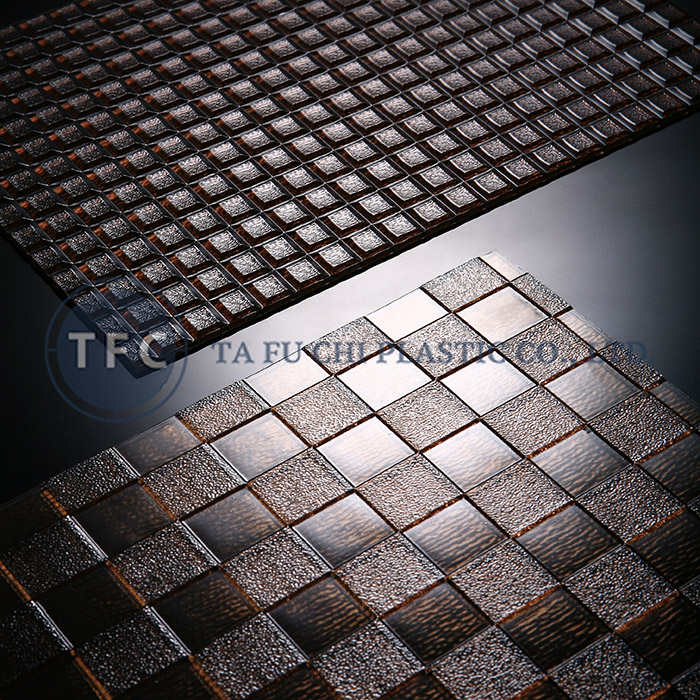 Ta Fu Chi has more than 30 years of experience in extruding plastic sheets a specialized know-how on PS plastic sheets. HIPS product applications include food containers, food trays, antistatic trays, playing cards, packaging partitions, petri dishes, etc. GPPS product applications include shower doors, lampshades, LED diffusers, office equipment, interior decoration compartments, medical peripherals, etc. We provide customized products that meet the needs of different industries.

Ta Fu Chi continues to develop new PS products to respond to rapidly changing market conditions and the different needs of customers. Ta Fu Chi loves to work with you on new products and looks forward to having a long-term relationship with the ODM and OEM.
FEATURES
GPPS has high light transmittance and can be used as a matte or transparent versus HIPS has high light transmittance but only can be used as a matte surface.
GPPS has low impact strength versus HIPS has high impact strength.
GPPS has brittleness and hardness versus HIPS has better toughness.
Both GPPS and HIPS meet environmental protection requirements.
Both GPPS and HIPS have good water resistance and are often used as waterproof materials.
Both GPPS and HIPS are easy to process and have good formability, easy to cut, and can be processed according to customer requirements.
Both GPPS and HIPS are easy to dye and have good printability.
Both GPPS and HIPS have low water absorption and can still maintain their mechanical properties and dimensional stability in a humid environment.
SUGGESTIONS
Not weather-resistant, easy to age, and not suitable for outdoor usage.
GPPS has poor toughness, brittleness, and internal stress cracking. HIPS adds rubber to strengthen the cracks, which is four times that of GPPS. GPPS or HIPPS can be selected depending on the application.
---