Best Sale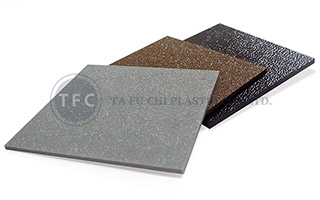 ABS Textured Sheet
ABS textured sheet that owns good formability and high impact resistance characteristic, which is the widest used plastics.
More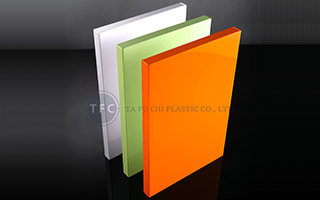 High Gloss Acrylic Sheet
High gloss acrylic sheet is one of our main products. We provide 21 standard colors for customers' options.
More
30 Years Plastic Sheets Manufacturer | TFC Plastics
Located in Taiwan, aesthetic with durability, Ta Fu Chi Plastic Co., Ltd. is a plastic sheets manufacturer that serves all industries. Fine quality ABS sheets, PS sheets, Acrylic sheets and PMMA sheets are provided, and come with a broad selection of colors, sizes, and thicknesses in plastic extrusion industry.
For the last 30 years, TFC Plastics has been specialized in developing plastic sheets that are high impact resistances, tough, durable and suitable for various industrial applications. The dynamic plastic sheets include Acrylic Sheets, HIPS Sheets, GPPS Sheets, PMMA Sheets, PS Embossed Sheets, ABS Wood Grain Sheets, Acrylic Capped ABS Sheets, High Gloss Acrylic Sheets, Acrylic panels and more.
TFC Plastics has been offering customers excellent quality of Acrylic Sheet, Polystyrene Sheet, ABS Sheet, Plastic Sheet Manufacturer, Plastic Extruder, PMMA Sheet, PS Embossed Sheet since 1989. With both advanced technology and 30 years of experience, TFC Plastics always makes sure to meet each customer's demands.
---
Our apologies...
The page or document you are looking for could not be found.
If you typed the url address, make sure the spelling is correct, most address are case sensitive.
If you typed the keyword, make sure all words are spelled correctly or try different keywords.
If you have any further question for Ta Fu Chi Plastic Co., Ltd., please feel free to